There are a broad range of suitable fabrics for infant and children's clothes. When it comes to children's clothing, safety, comfort, and ease of care and wash are the major concerns. In this regard, cotton and polyester fabrics are meet these criteria. Thick soft cotton materials are very suitable for durable rompers in specific and for toddlers in general. For example, corduroy is a fabric made 100% from cotton or sometimes cotton-polyester combination.
A medium-weight, unbalanced plain-weave fabric (e.g. broadcloth) can be a great choice for all sorts of children's garments. This is because, this fabric is easily sewable and produced either with 100% cotton or in cotton-polyester combination. The wide range of cheerful colors has also made it very fascinating.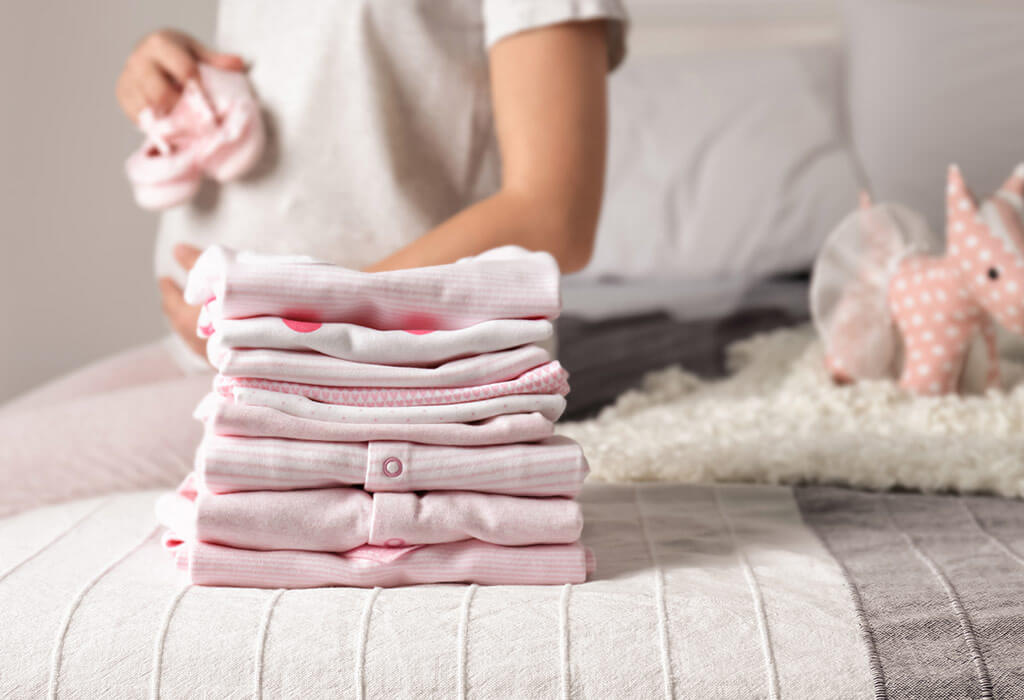 Cotton fabric
Cotton colorfully and fun prints allow for making elegant dresses. Gingham and seersucker are also recommended for all sorts of children's garments. Lightweight batiste fabric is a perfect choice for summer dresses.
Although satin, taffeta, and tulle are occasionally used for special children's clothes, they are not recommended for everyday children's clothes as they need special care, are very flammable, and not equally comfortable.
In conclusion, since 100% cotton and cotton/polyester blends provide comfort, safety, and easy to care, they are very suitable for children's and baby clothes.
At the end, it is worth noting that waterproof fabrics not suitable for baby clothes because they are not breathable and soft enough; however, they can be used for making waterproof or water resistant clothes, such rain coats for children.